Are you looking for Car Battery Repair for your vehicle?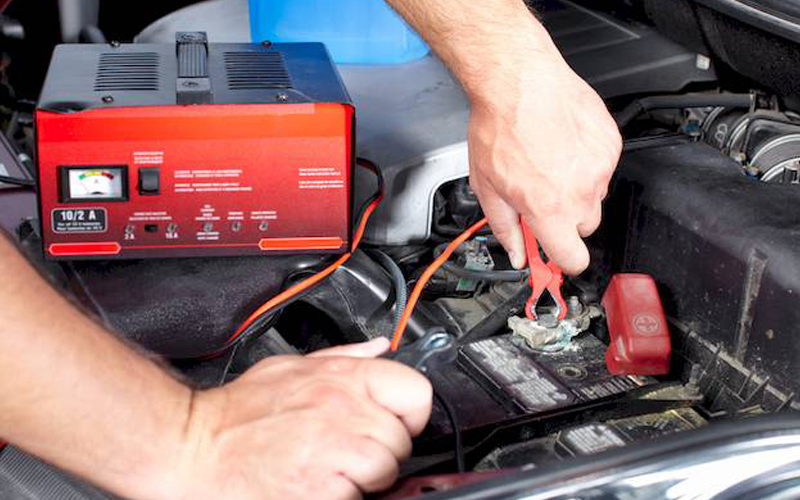 If your car's battery is not performing optimally, the chance of a vehicle breakdown increases drastically. Also, it affects the functioning of the electrical components and the starter motor, eventually leading to hefty repair bills. Hence, opt for a routine battery check from our workshop –Trade Price Tyres.
We are highly trusted by customers looking for car battery repair Newport. Our professionals are adept with the latest vehicle battery technologies used in various vehicle segments. We conduct a detailed inspection of all battery parts and offer efficient replacements if necessary.
Some tell-tale signs of a failing battery
Car batteries tend to lose power after about 3 years. Therefore, most manufacturers recommended opting for a precautionary battery check after this period for utmost driving safety.
In the section below, we have enlisted some of the tell-tale signs of failing batteries for your knowledge-
Pungent sulphurous smell. This occurs due to leakage in the battery system.
Bloated battery case due to overheating
Dim headlights due to inefficient power supply from the battery
Slow engine crank or odd sounds while you power on your car
If you notice any of these warning signs, we recommend you to come to us for a battery check Newport as soon as possible.
About our battery repair & replacement service
We strive for accurate results. Therefore, when you come down to us for battery repair Newport, our experts will first thoroughly inspect all the components of your car's battery system, which include:
Charging system
Cables etc.
The detailed inspection will help us identify the cause behind the failing battery and offer a practical solution.
Still, searching for "battery repair near me"?
Put an end to it and schedule your appointment with us without giving it a second thought. We also offer you an interest-free credit facility for your payment convenience.
For detailed information call us on 01633 854 399 or 07500 119 371.