Are you looking for Exhaust Services for your vehicle?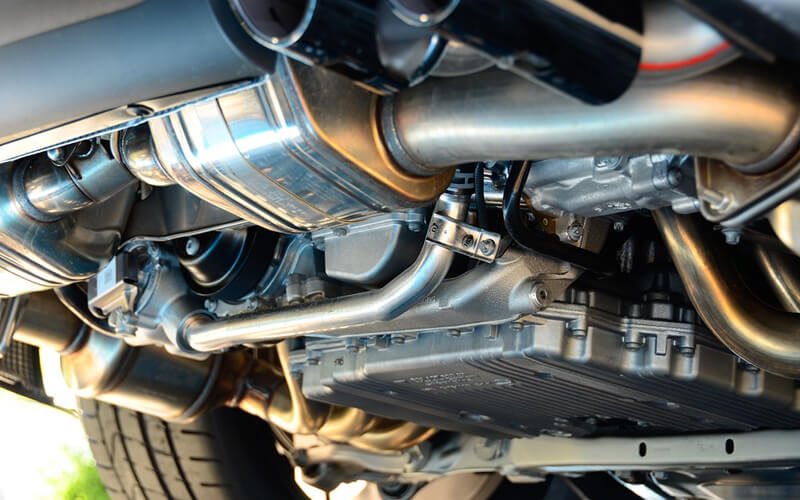 The exhaust system in vehicles is responsible for making sounds, vibrations and for harmful emissions into the environment. Therefore, getting them serviced regularly will make the vehicle noise free and environment-friendly too.
How it works:
They work just like the chimneys of our home or workplace work. Exhaust system starts from the front of the car and extends up to back of the engine. It has cylinder heads in which exhaust gases gets collected. These gases are refined by the catalytic converter and then at the end are muffled by the car mufflers. Their emission will make your vehicle clean, green and noise free. Since exhaust system comprises of many parts, any failure in any component will be harmful to you as well as for the vehicle. These exhaust gases contain harmful gases and substances like carbon monoxide that are harmful to our bodies and environment.
These pipes are used to properly route the harmful gases.
It converts pollutants into water vapours and other less harmful gases.
It a is metal container with holes responsible for lowering the noise.
It is vital to get the gases out from the vehicle.
Although it's a bit complex system yet at Trade price tyres, we help you to fix your exhaust problems. We are the leading in the UK for providing best and reasonable exhaust repair newport. We also provide exhaust components like a muffler, pipes, and catalytic converters for reducing the pollution levels in the town. We have employed trained technicians that will repair the mufflers, oxygen sensors etc. Stop by trade price tyres and get your vehicle's exhaust system serviced. We will check the amount of your exhaust system and will inspect the exhaust pipelines no ensure there is leakage or cracks in the pipelines. Air sensors and mufflers will be examined for any kind of defect or rust.
If you experience an unusually loud noise from your vehicle, you must get the exhaust system serviced as soon as possible.