MOT Test Newport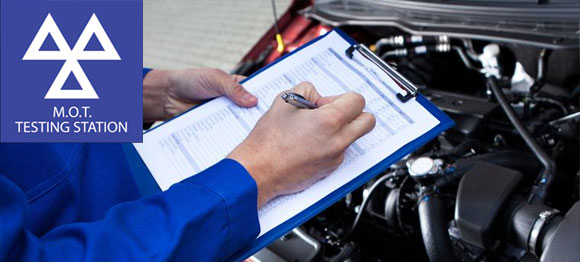 The MOT test is critical as it assesses the roadworthiness of your vehicles and tells you if it can be driven legally on the UK roads. We Trade Price tyres, provide genuine tests regarding your MOT Newport and if the certificate's expiration date is near, then bring your car to us, and get the MOT done without any hassles.
Without a valid MOT pass certificate, your vehicle is considered unsafe and potentially dangerous to the environment. The overall condition and age of the vehicle are taken into consideration by the authorities while conducting the MOT test Newport. Per the new rules introduced in May 2018, the defects are categorised as Minor, Major and Dangerous. Your car would fail the MOT check if the faults detected fall under Major and Dangerous category. Most times these faults occur because of the negligence of smallest issues which then escalate into something bigger. This failure could have been avoided if these issues were detected and fixed immediately.
Did you know that 40% of vehicles tend to fail their MOT because of really small and avoidable issues?
Our garage in Newport is equipped with the finest technology and trained MOT Newport experts who have carried out hundreds of MOT tests and repairs. Our MOT team will test all components comprehensively to detect even the slightest defect in the vehicle and fix it. Here is a list of components we inspect as part of MOT check and repair:
Wiper checks will be made, and washer fluid will be inspected.
Proper working of horns
The condition of lights. Headlights, indicators, etc.
Age and Tread depth of the tyres
Pressure levels of the tyres.
Proper functioning of seat belts.
Battery
Electrical wiring ensuring no damage
Steering
Doors and mirrors
Steering and suspension
Exhaust system and mufflers
General outlook of the body of the car
We offer transparency in our services; we will provide you complete information about the defects detected, their effects and causes, and you can avoid them in future. We will also let you know if any replacements are required in your vehicle before making them so that you know what's happening with your vehicle.
We cover the class-4 MOT test and repairs. This includes passenger cars, ambulances, minibuses, goods vehicles with Design Gross Weight (DGW) less than 3000kg, motor caravans, dual-purpose vehicles, and 3-wheeled vehicles with more than 450kg unladen weight.
We guarantee that you won't get the MOT done at prices better than ours. To get the MOT test Newport done by our experts at best prices, feel free to call us on 01633 854 399 or visit our physical store in Newport. We will make sure that your vehicle meets all the security and environment criterions.
With Trade Price MOT Newport Service, you shall pass the MOT test with flying colours.