Are you looking for Mobile Tyre Fitting for your vehicle?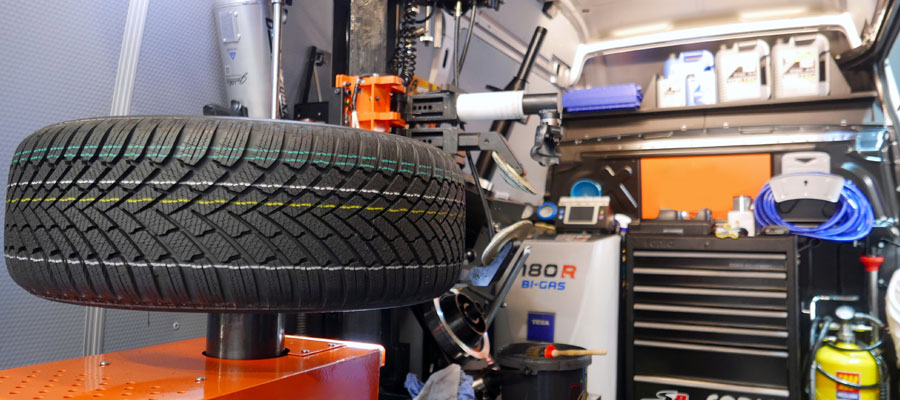 In case you have got your tyre punctured or want a replacement, we the team of "trade price tyres" are always ready to help you out with the new tyres and their proper fitment to ensure your safety. You can book your appointment with one of us tyre patrols online as per your convenience. Our only motto is to get you back on the roads promptly saving you from the hassle of going to the garages and waste your time over there. After installing the new pairs of tyres, we will take your old tyres back for recycling to continue our commitment to being environment-friendly.
Why choose our Mobile Tyre Fitting Newport services?
Our technicians have core knowledge of tyres are trained to the highest standards, therefore use only proper and high-tech equipment for the fitment of the tyres.
We are environment-friendly
If required, we can also tow your vehicle
We offer UK wide coverage.
Ranging from conventional cars to the trucks, we provide fitment of tyres of all the vehicles.
You don't have to fight or bargain for the prices. We are very reasonable.
You can search from our widest range of branded tyres and in no time, our employed technicians will reach your place for the fitment.
We cover all major brands like Firestone, Continental, Yokohama, Dunlop, Pirelli etc. We assure once you get your tyres and their fitment from us, u won't change or prefer any other supplier or fitter in the future for any kind of automotive requirement. Our mobile tyre-fitting vehicles have digital tyre pressure systems, jacks, and LED lighting and other tyre equipment with lesser emissions into the environment. Just book your desired tyres online and add to the shopping cart. You can either to choose to get the fitment at our physical outlet or can make the use of our Mobile Tyre Fitting Newport. In both cases, you won't be disappointed. 80% of our customers are enjoying the benefit of having their tyres installed from their own homes or workplaces only and hence are fully satisfied.