Search Tyres by Vehicle Registration
Are you looking for Winter Tyres for your vehicle?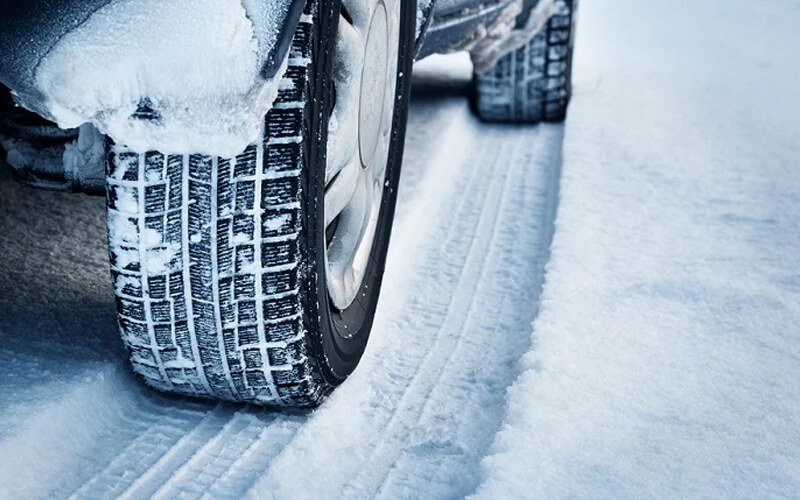 When it comes to driving on wintry roads, it is vital to have the right winter tyres fitted to your vehicles. Winter tyres are solely designed to provide unique traction that no other season tyre will offer for challenging situations like heavy snowfalls and winter roads. Their tread rubber, tread depth and unique edges make them perfect for the snowy terrains. Winter tyres are unquestionably superior in extreme and dangerous winter conditions. Winter tyres are simply the best when it comes to maintaining acceleration, stopping and cornering in ice, snow, and mushy conditions.
Chemical Rubber compound - The tread rubber used on summer tyres or all-season tyres are not good for winter roads and offers less traction. Therefore, the tread rubber compounds of winter tyres are flexible enough to hold a high grip on such terrains.
Tread depth - Winter tyres have deeper tread depths and patterns. Deeper tread depths allow less snow to get stuck to the tyres and hence don't let them skid in any way. They slush out the water very quickly.
Edges - These tyres have high sipe solidities with thousands of tiny slits to offer excellent traction on icy roads.
Tread pattern - Their tread pattern is very different as compared to the summer or all-season tyres. Winter tyres have a unique tread pattern that goes deep into the snow. In the end, a vehicle becomes less prone to skids or slides if they have winter tyres installed on them rather than all-season or summer tyres.
A full set of winter tyres will be more beneficial to install rather than replacing any one or two of them. Installing them only on the front and not as rear tyres too may result in losing the rear traction control and grip and the rear tyres with lesser grips may skid on icy surfaces. In winter, having the right tyres on your vehicle is more important than ever. No matter what query you have, the technicians of trade price tyres are always here to help you out.
Trade Price Tyres - Winter Tyres Newport - Best Garage in Newport Area