Are you looking for Suspension Service for your vehicle?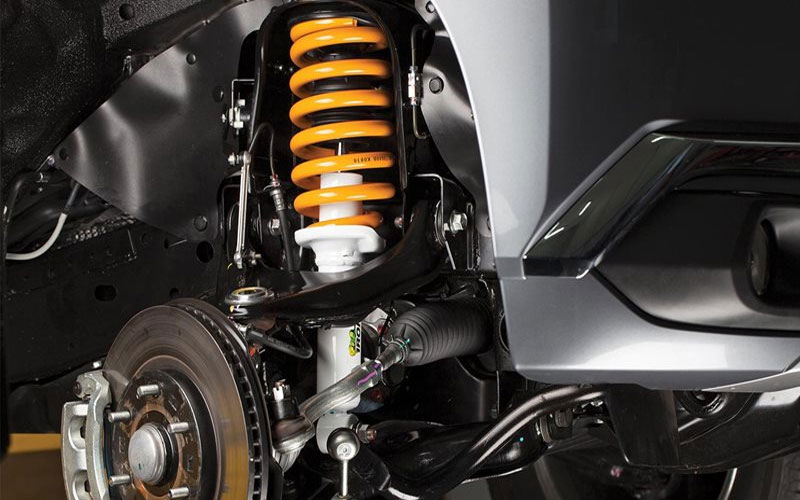 A Suspension is a critical component of your vehicle; it provides that much-needed comfort and stability while you drive. However, if it malfunctions, it results in the roughest, most uncomfortable rides ever. Also, it can be dangerous; your car can stoop to one side while turning, causing a shift in its centre of gravity and toppling it.
To ensure that you get a safe and comfortable ride every time you drive your car out of your house, Phillips Tyres has brought their suspension service at Oxford. Our certified mechanics will diagnose and if needed, repair and replace the components to make sure your car stays safe for you and your loved ones.
So, how often and why should you avail a suspension service? Let's discuss it.
Changing the shock absorbers
After every 60,000 miles, car owners should have the shock absorbers replaced. You might want to change the shocks if you have bought a used car, or in case it might have been involved in an accident.
Efficient and well-tuned shock absorbers provide comfortable driving by reducing the vibrations and movements. Also, shock absorbers ensure optimum road holding. Have your shock absorbers, bearings and other components inspected periodically at our Phillips Tyres suspension service Oxford – guaranteeing the optimum comfort and safety.
Changing the suspension springs
Does the steering of your vehicle work only to a limited extent? It might be because of a faulty suspension spring. This enormously important chassis component, in cooperation with the shock absorbers, reduces vibration of the entire vehicle.
If this component no longer functions properly, it turns driving into an unpleasant affair. At Phillips Tyres, our staff can perform a suspension repair at Oxford and contribute to safe driving experiences for you and your passengers.
When to visit us to get a suspension service in Oxford? –
There are certain indications you will notice that point to a faulty suspension. Is your vehicle pulling to a side? When the car is parked, have you seen that the tyres are not properly aligned? All these mean you need a suspension repair Oxford.
As part of our suspension service, we will repair or replace all the parts at fault. We will also measure the axels of your vehicle with computer-aided tools to detect any deviations from the standard.
Visit Phillips Tyres today
If you are looking for affordable, quality repair services, visit our workshop today. Book your appointment in advance, call us, or visit our website for more details.