Are you looking for Winter Check for your vehicle?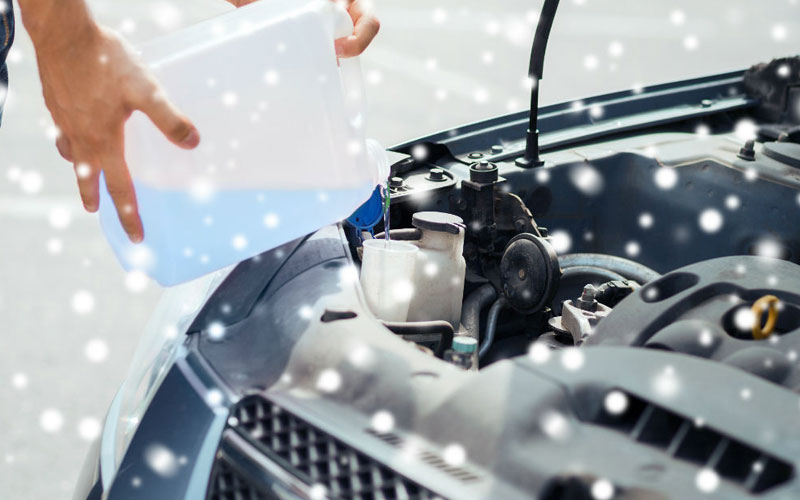 Ice, snow and fog during the winter months in the UK challenge your car's performance in various distinct ways. To ensure a safe and comfortable driving experience in such harsh weather conditions, it is crucial you opt for a car winter check from our workshop Trade Price Tyres.
We offer efficient and comprehensive winter check Newport for all vehicle makes and models. Our professionals assure a correct fix of the issues in your car without much TAT.
A quick look into the services provided under our winter check
We offer a wide range of services under our car winter check Newport like:
Battery check
The extreme conditions during the winter months severely affect the performance of car batteries. To ensure you can enjoy an uninterrupted driving experience, our experts check your car's battery's charging system, wires, cables, and terminals and offer replacements if deemed necessary. Further, we check and re-fill the battery fluid for utmost driving safety.
Tyre check
Our professionals check whether you have installed the right set of tyres in your car. We also check the tread depth limit and ensure it is at least 1.6mm. In case the tyres are not save, we will offer cost-effective tyre replacements with superior quality products from our inventory.
Engine oil
Burnt or over-used engine oil is detrimental to the engine's performance. Hence, our experts will determine the condition of your car's engine oil and replace it with the best seasonal variant if required.
Windscreen wipers
We also check whether your car's wiper blades are functioning optimally to ensure a clear on-road vision. If not, we will offer cost-effective wiper replacement with genuine OE grade spares.
Apart from this, you also get the following services under our winter check Newport-
Bulb inspection
Coolant check
Screen wash top-up
Electrical checks and more.
We also offer you a convenient interest-free credit facility for hassle-free payment of the service charge.
In fact, we rank on top for all "winter check near me" searches due to our efficiency and precision.
If you wish to learn more or get a quote, feel free to reach us on 01633 854 399 or 07500 119 371.