Are you looking for Winter wheels for your vehicle?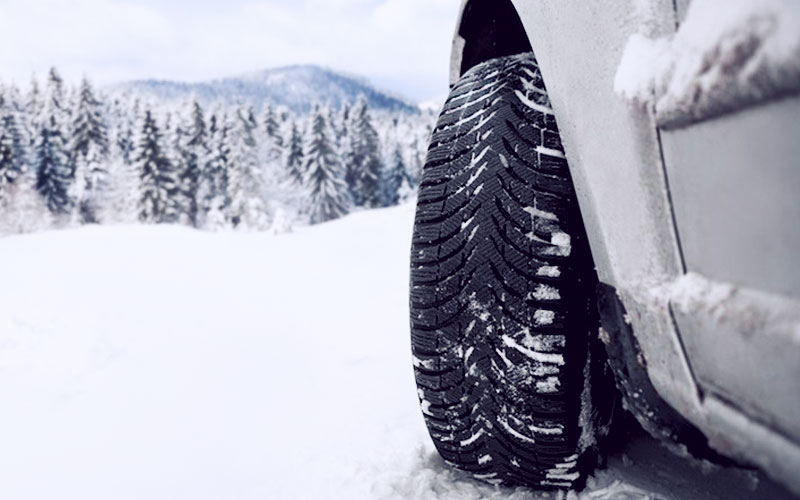 Driving your car during the winter months in the UK can be a daunting task. To ensure a stable car handling experience on snow and slush, installing the right set of winter wheels on your vehicle is crucial.
Winter wheels offer unmatched support and enhance the manoeuvring property of your car on snow-covered surfaces. It helps you to navigate safely and with much ease.
There are two types of winter wheels available in the market- Alloy and Steel. Our workshop- Trade Price Tyres, retails both at extremely cost-effective rates. We also assist you in choosing the best winter wheels Newport for your respective vehicle segment and driving needs.
Furthermore, we also extend interest-free credit payment options for further convenience.
Hence, browse no more for "winter wheels near me" and contact us without any second thought!
Steel or alloy, which wheels work best on winter tarmacs?
Both steel and alloy rims come with a distinct set of pros and cons. The following section lists out the advantages and shortcomings of both wheels for detailed understanding.
Alloy wheels
Pros
Alloy rims feature lightweight construction. Hence, it exerts less pressure on the suspension system.
The lightweight of the alloy wheels also reduces the rolling resistance, offering better fuel economy.
Alloy rims are available in various designs and improve the exterior appeal of your car.
Cons
Alloy winter wheels are susceptible to light impact damages as they are not composed of hard metals.
These rims are more expensive and so are the repairs.
Steel wheels
Pros
Steel wheels are robust and durable. Hence, they are not susceptible to impact damages.
Steel winter rims are also not subjected to excessive rust or corrosion.
Their sturdy construction makes them ideal for heavy-duty vehicles.
Steel wheels are less expensive than alloy winter rims.
Cons
The heavyweight construction of steel wheels exerts more pressure on the suspension system.
Steel wheels increase the rolling resistance of your vehicle, and therefore reduce fuel economy.
These rims are available in limited sizes and designs.
Hence, the type of alloy wheels that work best for you will be dependent on several factors like budget, car model, type of road you frequently drive on etc.
To find the best winter wheel Newport for your respective car segment, we recommend you come directly to our workshop and avail of our professional help.
We will listen to your requirements and budget preference and help you choose the best fit of winter wheels for your car model.
To schedule an appointment with us, please call us on 01633 854 399 or 07500 119 371.